Ultimate Luxury Resort & Wellness

Nine Yards will reinvent hotel and hospitality experience.
With a five-star wellness, private massage rooms, scrub, manicure and pedicure. An Asian fusion top chef kitchen, cosy rooftop bar till the early hours, there will be no need to travel to the city center, only 10 minutes from the Nine Yards Resort & Spa.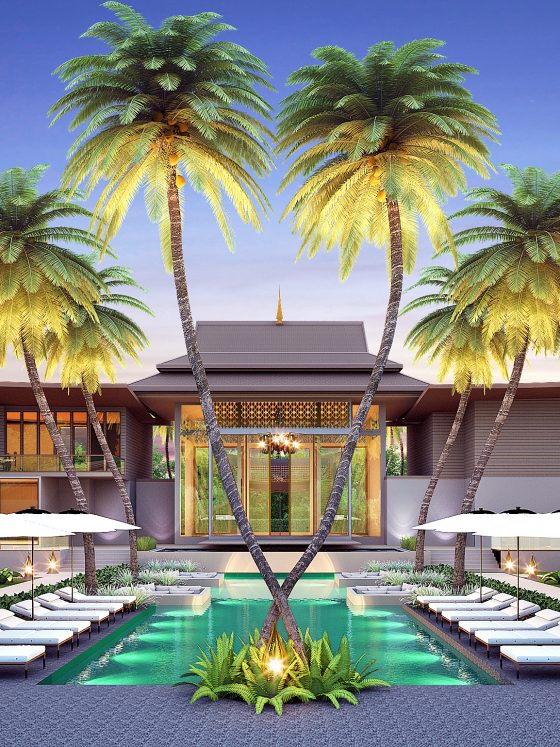 01.

European Standards
Our own European building firm will be on the building site 24/7. European standards with beautiful Asian architecture.
02.

Private Infinity Pool
Every Ultimate Luxury Villas will be equiped with it's private infinity pool lagoon, garden & Thai style terras for maximum privacy.
03.

Digital Experience
Nine Yards Residency service is available throughout the day, providing you with 24-hour service.
04.

Energy Friendly Homes
We will provide the most innovative energy friendly villas in the region with integration of solar panels, high standard isolation & much more
05.

Innovative Hospitality
The luxury & service of a 5-star establishment within the dimensions of a privately run hotel, Residents will enjoy all hotel features exclusively.
06.

Smart Home Domotica
Smart Home Domotica and application based villas are what we strive for. Control your villa with a swipe on your tablet or phone.
Exclusive
Private Villas
Only 12 exclusive Ultimate Luxury Villas with private infinity pool lagoon, garden, personalised application, home automation domotica, free hotel services & much more. Only 12 hotel suites & 2 luxury hotel suites for sale with a high Return on Investment quotation.
Private Villas for sale
This exclusive project only offers 12 private villas.
We are highly focused
Offering a complete and
integrated package to you.
Nine Yards Residency will provide the ultimate solution by bringing the Full Circle Hotel Hospitality Service to Nine Yards Residency.
Fast Facts
Just 12 exclusive Luxury Suites – Only 2 Ultimate Luxury Suites with private infinity pool lagoon – Only 8 exclusive 2 bed/bathroom Villas – Only 4 exclusive 3 bed/bathroom Villas – The luxury & service of a 5-star establishment within the dimensions of a privately run hotel – Located at a short 10 minutes from Hua Hin Center – Located at a short 5 minutes from Banyan Golf Courses – Free shuttle service* – Free Five Star Spa Treatments* – Stunning nature views – Ultimate Rooftop Bar experience – Free use of the Nine Yards Hospitality App platform* – Full home automation – Delicious Cuisine by our Chef – Daily A la Carte Breakfast menu, healthy lunch menu and 4-Course Dinners at accommodation rates – completion estimation 2021 – permanent building supervision by Belgian and European professionals – Return on investment programme